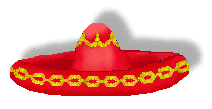 Booking Information for Cuervo Acres House Concerts
At Cuervo Acres, we book concerts only a few times per year. We tend to gravitate toward singer/songwriters, mostly in the "sit and listen" format, but occasionally enjoy the "party/dancing" setting as well. We are located north of Dallas near Princeton, Texas (Culleoka for those of you wanting to know exactly where!) on 4 acres we fondly call "Cuervo Acres".
It's not terribly easy to be booked with us, we tend to book people we've seen perform somewhere already and really like. However, if you'd like to submit music to us, we'd be happy to listen, but can't promise anything. Since we love sharing new music and new talent with our audience, we sometimes book openers who have the potential to headline. Please don't be offended if we don't respond to you, we receive MANY requests each week.
We "sell out" at 50, but usually "over reserve" to compensate for no shows. We typically ask $15.00 per person donation. 100% of the donation goes to the headliner(s). All artists may also sell CD's and other merch, keeping all monies from the sales as well. We cannot guarantee a minimum but our turnouts our usually very good.
Traveling artists are welcomed to stay in our home in a private bedroom with a bath to save on hotel/motel expense.
We do not yet have our own sound equipment, so some like to perform acoustic and some BYOPA.
If you have any other questions, please email us at concerts@cuervoacres.com !
Mailing address:
Cuervo Acres House Concerts
P.O. Box 1352
Princeton, TX 75407