Fred in Texas 2006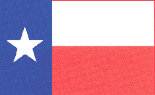 Wow, what an incredibly fun week or so it was!! It began with Fred in Dallas as the floods swept North Texas, followed by a very cool gathering at Cuervo Acres with Romi Mayes and Dan Walsh, lunch for 21 in Waco, then off to the Fred in Texas Weekend at Gruene/New Braunfels for more music, friends, food, and fun than any good person should be allowed to experience in a lifetime. Since it's a lengthy tale in which I want to savor every detail (and I am very long winded), this is the prolog of sorts. Just click on the parts you'd like to read below!!
Sunday, March 19 - Fred at the Sons of Hermann Hall in Dallas
Wednesday, March 22 - Canadian/Northern Invasion at Cuervo Acres, Romi Mayes with Dan Walsh, Joe Gee opening!
Thursday, March 23 - Lunch in Waco
Thursday, March 23 - Dinner/Reuniting at Gruene Hall to kick off the Fred in Texas weekend
Friday, March 24 - Breakfast/Lost in Luckenbach
Friday, March 24 - Saengerhalle BBQ and Music!
Saturday, March 25 - Breakfast/Music at Saengerhalle
Saturday, March 26 - Dinner/Where's Andy and Dana?
Sunday, March 27 - Texas Summer Nights Extravaganza
Monday, March 28 - Breakfast/Good-byes/Epilog