Saturday
Andy and I began the day as we had already become spoiled to doing. After a wonderful night's sleep in our cozy room, we headed to breakfast at the main house of our B&B. Willie led the way, where we were treated to Strawberries, Belgian waffles, wonderful bacon, juice and candlelight. I decided I could really get used to that!! Our food was awesome, and service was perfect. What a great way to start the day.
We decided to then go driving and see some scenery to kill some time before the afternoon shows. I must confess, I was a little nervous about playing "hostess" for the afternoon, and the drive was just what I needed. We stopped into Clear Springs Cafe to pick up ribs and onion rings to hold us over for the afternoon, and then it was on to Saengerhalle.
This is probably in my top 3, if not VERY favorite venue. It's a simple, old dance hall with windows that open and Cold Lone Star and Lone Star Light beers a plenty. I love the sound, the set up, and the overall feel. It takes me to the dance halls my Grandma has told me of many a tale about, so much so that even though she wasn't there I could almost see her. We were greeted at the door by our real hostess and host for the weekend, Tracie and Mike. Lets not forget Lajuan too, who worked hard all weekend long as well. Mike helped me get ready for the afternoon, and before we knew it, we were immersed in wonderful music.
The McKay Brothers were first up, and for boys that were tired and worn out, they kicked off their show about 10 minutes ahead of schedule and without an introduction! They did a fantastic set, and I truly believe we'll be seeing these guys on up the charts before it's all said and done. I also just found out they'll be playing at another festival I adore, Pickin' in the Pines , in May so I know for sure I'll be seeing them soon! We did get to thank them after they played, and they played an encore much to the delight of the crowd. To top it all off, visiting with them later, I got to find out they are really nice guys, too. I was so wrapped up in their music this day, I forgot to take their picture.
As the clock hit 1:00, it was time for Audrey Auld Mezera again. I felt so lucky to be able to introduce her, she's such an awesome performer, and a sweet, kind person. She was accompanied by Gabe Rhodes, who I enjoyed meeting for the first time. She did songs from several of her CD's, and I can honestly say I enjoyed them all. Audrey did win the dubious honor of "The one who made Dana cry like a baby" when she sang the song "Billy Joe" off her new CD Texas. I've had this song as a single for a while as a gift she gave me several years ago, and it's in my living room CD changer, and plays now and again. Every time I hear it, I cry. I've tried to practice not crying........no good. I really thought as she started the song, I'd be okay. Wrong. For a self proclaimed, hard core Billy Joe Shaver fan like me, as I hear the song I feel that someone else really "gets it" and "gets him". I think it's a special breed of people that do. And she does. Her set was touching, sweet, funny, risqué, and just made me feel great. She also came back for an encore, and the crowd obviously adored her, maybe as much as me! Of course, I forgot to take her picture too, so I'm including the cover of the Texas CD and a link to her site!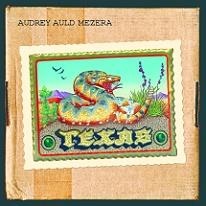 As expected, it took the 2:00 performers a little longer to set up. The Greencards were up next, and having several band members needing a sound check, it gave the crowd a short break. The Greencards are a good band, playing with a "new grass" sound that many Fredheads seem to really enjoy. I like that every song doesn't sound the same, as it seems with many bluegrass influenced bands right now. It was at this point I kicked myself for forgetting photos all day, and took one of these guys. Their popularity has exploded in the past year, and I look for them on CMT any time now.
This break was the longest of the day for me, because it was the most highly anticipated artist for me. I had been pretty calm and collected doing my intros, but this one I started to get a little nervous. This one was one of my all time heroes, Mr. Willie P. Bennett. I have only seen about 4 of his solo shows, but each one has been spectacular. He's an amazing artist in his own right, besides being in Fred's band. I was fine chatting with him backstage, but I didn't feel there were adequate words to describe him to those about to listen. Mike Thompson assured me I'd be okay, and feeling somewhat akin to an Elvis fan from the 50's, I somehow managed not to pass out as he was introduced. His set was nothing less than perfection. I could have listened to him for hours and still not had enough. Willie is another in my top 5, and it was sheer joy to hear him again. For the encore, he did "The Vessel" , during which he sings into his mandolin. I can't begin to describe it, you have to see and hear it for yourself.
The final act was first recommended to me by fellow Fredhead Donnie Courville. Several years ago he said to me......."You gotta hear this guy Hayes Carll, he's really good, I know you'll like him." I knew nothing about the guy, but saw him later at a house concert and was smitten. I loved his stage presence and his music from the get go. Once again, Donnie had steered me right! We've seen him several times since then, and it was fun to see him onstage at Saengerhalle, with his top notch band of Darcy Yates, Kevin Komatsu, and another talented guy, Lance Smith. Hayes's new CD Little Rock is also a keeper for sure.

This concluded the fantastic afternoon at Saengerhalle. We enjoyed sitting with our table mates from home, the cold beer, and most especially the awesome performers of the day. I look forward to getting back to this hall, and hope anyone who gets the chance will check it out.
Andy and I had dinner at Johnny Carino's Italian place. We weren't starving, but wanted something a little healthier and not BBQ! We ordered dinner salads and split a pizza, and with tip the bill came in under $20! Not a bad deal, and the food was good too! Of course, I usually do love places that have bruschetta and theirs was top notch.
From there, we parked out in the grassy area of the Gruene parking lot, an indication that there was to be a big crowd in town tonight. Fred was playing first, to be followed by Robert Earl Keen. We knew we'd probably not stay for the second show, not because we don't like REK's music, but because some of his followers aren't the best folks to have to deal with during a concert. This was a "stand up" show, and when Andy and I arrived we found friends from home to join and be near during the show. It wasn't long before some of the other "crowd" found it's way to us. Some of them were pretty rude while Fred and crew were onstage, but the show itself was a really good one. As he'd done for the shows we'd seen so far, he did a good mix of old and new stuff, and this time played several of the more sing along type songs too. He kept the Fredheads well entertained, and the REK fans somewhat listening too, a great feat for this bunch. As Fred came out for the encore, I had just about hit my max with patience for these folks, and Andy encouraged me to head outside for some air. Great idea, the night was perfect weather, and you could hear just fine outside. We took another snapshot or two, said some farewells, and decided to call it an early evening.
We settled back into our home away from home, and got there just in time to catch most of MAD TV. Yep, Saturday night and we're done partyin' at 10:30!
Beginning/Thursday of the Fred in Texas Weekend
Friday of the Texas Fred Weekend
Sunday/Epilogue of the Texas Fred Weekend